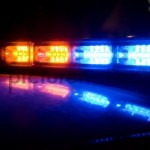 A rash of smashed windows at two apartment complexes has caused over $14,000.
Riley County Police Lieutenant Josh Kyle tells KMAN officers are investigating a series of broken out windows in both cars and the offices at the Woodway Apartments and also at the University Crossing Apartments.
According to Kyle, windows were smashed out of vehicles belonging to David Hogan, Ryan Schram, and Matthew Frost at the University Crossing Apartments. Also reported damaged were windows on a vehicle belonging to McKella Torrez at the Woodway Apartments, as well as windows on the main offices of the complex.
RCPD has no suspects at the moment, though the investigation is ongoing.