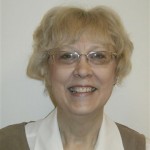 Riley County Commissioner Karen McCulloh, who just finished her term as Chair, announced Tuesday morning she will not be seeking re-election next year.
McCulloh said she has enjoyed her time as chair and that the staff has been great to work with.  Her only problem with the position is the time commitment is very demanding.  She explained her mother is 94 and she wants to spend more time with her.  With her mother not wanting to leave her home in Ottawa, McCulloh feels that she needs to visit her at least once a week.
David Fiser announced Friday he has filed for McCulloh's position.