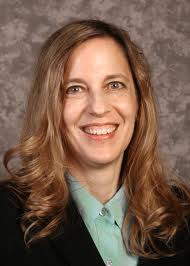 MANHATTAN, Kan. (AP) Riley County Republicans will meet later this month to fill an upcoming vacancy in the Kansas House.
Susan Mosier, a first-term Republican from Manhattan, is leaving the House to become director of the Medicaid program in the Kansas Department of Health and Environment. Her resignation takes effect Feb. 1.
The Manhattan Mercury reports that precinct committee members in the 67th House District will meet the evening of Jan. 30 to pick Mosier's replacement. The district includes western and southern portions of Manhattan and contiguous rural areas.
Riley County Republican chairwoman Barbara VanSlyke has said one requirement for anyone interested in the seat would be a willingness to run for a full term in November, when Mosier would have faced re-election.