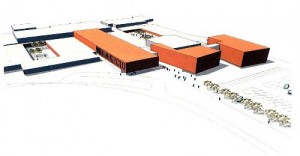 Not many details, but two people reportedly required hospitlization following an alleged drug-related incident at Manhattan High school.
Larry Couchman, Director of Emergency and EMS Services for Mercy Regional Health Center confirmed one individual was taken by ambulance and another by private vehicle. He indicated the two were being treated and evaluated Tuesday morning.
USD 383 Communications Coordinator Michele Jones told KMAN news she had no information at this time and high school principal Terry McCarty could not be reached for comment.