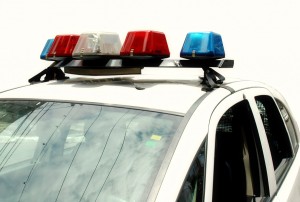 Two people were taken to the hospital following a two vehicle accident in Geary county.
Raquel Tomsin, 31, of Herrington and Alvin Schmedemann, 98, of Junction City were taken to Geary Community Hospital with possible injuries.
The Kansas Highway Patrol reports the accident occurred on highway 77 at Lyons Creek Road southbound, about three miles south of Junction City. Raquel Tomsin was a passenger in a 2004 Lincoln Aviator, driven by Rineko Tomsin, 31, of Hawaii, which was southbound on U.S. 77. A '99 Dodge Dakota driven by Schmedemann had been stopped at a stop sign, but failed to yield the right of way, while pulling out in front of Tomsin's vehicle. Both vehicles ending up in a west ditch, the Aviator coming to rest on its top, and the Dakota on its wheels.
The accident occurred shortly after 3:30 p.m. Thursday