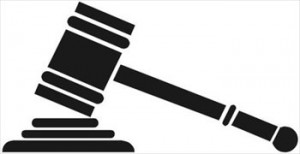 A preliminary hearing was held Wednesday in Riley County district court for a Manhattan man, who faces a charge of aggravated indecent liberties with a child. Rodney Richardson, 55, was taken into custody December 2011 in Tulsa on a warrant listing the aggravated indecent liberties charge.
Riley County police at the time indicated the case involved an 11 year-old-girl who was known to Richardson, with the incident allegedly occurring in August 2011.
The court took the matter under advisement with a ruling expected Friday.