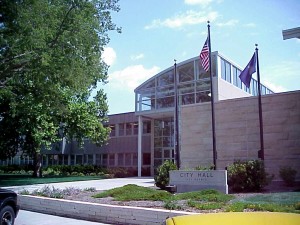 Changes to the overcrowding ordinance were passed Tuesday but the changes aren't to the actually ordinance itself but for who enforces it in the community.
"The only change they made was to clarify that the PD is specifically permitted to enforce the overcrowding ordinance," Riley County Police Director Brad Schoen told KMAN News.
The RCPD will be working closely with the Manhattan Fire Department in taking over the enforcement but the change isn't happening overnight.
"We haven't started doing that yet," Schoen said. "We don't know what we're doing to be able to do it, as we haven't gotten together with the Manhattan Fire Department yet."
Schoen adds the RCPD does plan on handling overcrowding in the same manner as the MFD, citing a need for consistency.
Most people in the community think of overcrowding during Fake Patty's Day but Schoen says that it happens more than people think.
"If you consider gamedays, Fake Patty's Day, the actual St. Patrick's Day," Schoen said. "There's any one number of events during which you may have overcrowding at businesses around town."
During Fake Patty's Day the MFD will be enforcing overcrowding.