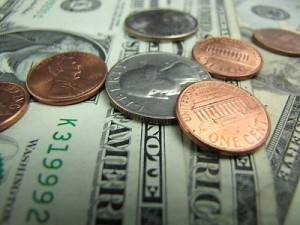 Manhattan City Staff presented commissioners Tuesday night with a look at revenues for this past year in advance of the 2013 budget process to begin later this spring.
Bernie Hayen, Director of Finance, and Pamela Jager, budget officer, informed the commission $18.9 million dollars was levied in property taxes for the 2012 City Budget. Of that, $4.3 million will be used for the funding of City Operations, including debt service. Outside city services, those not under the control of City Manager Ron Fehr, will receive $14.5 million.
"You've seen my own personal property taxes for the last 11 years," Hayen said. "If that isn't a good indication of where City taxes have gone, I don't know what is. And it does, indeed, tend to ebb and flow but not go up."
For more on the discussion Tuesday night of property taxes, click on the audio player above.
Hayen also presented a break-down of how sales taxes were distributed for Manhattan's 8.55 percent sales tax rate. Of every dollar spent in Manhattan, about $0.74 goes to the state of Kansas, $0.03 to the pools/Sunset Zoo tax, $0.12 to both Riley and Pottawatomie Counties, and $0.12 to Manhattan.
Sales tax projections for 2012 and the coming budget process are $9.2 million. The first 2013 Manhattan City Budget work session is slated for May 22nd.