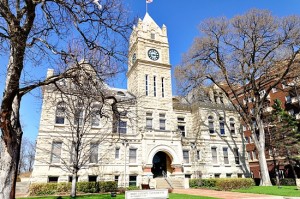 A K-State student now knows when she will face charges in connection with the December murder of Steve Freel.
A March fifth arraignment has been set for Reyna Youdath, 18, charged in connection with robberies committed that were reportedly connected to the December 2011 murder of Freel, whose body was discovered on a dirt road north of Manhattan.
Youdath was listed as a Kansas State student at the time of her arrest in December and faces charges of Aggravated Robbery and conspiracy to commit aggravated robbery.
Youdath is one of six arrested after Freel's murder, which was tied to several robberies in Riley county.
Michael Layne, 19, entered a not guilty plea in Riley County District Court Tuesday on charges of first-degree murder, aggravated robbery, aggravated burglary, conspiracy to commit aggravated robbery and kidnapping.