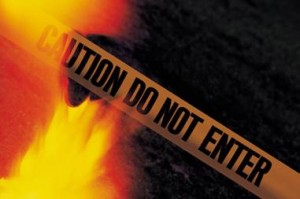 No cause yet, but the Manhattan Fire Department has released a dollar amount regarding loss from a fire Friday morning at an unoccupied residential structure at 2715 Browning Avenue.
The Manhattan fire department indicates fire loss is estimated at 350-thousand dollars. KMAN news told you about the fire early last Friday morning, involving a residence under construction. Heavy smoke was apparent when firefighters arrived.
It took more than an hour to get the fire under control, with crews having to evacuate the structure due to the floor collapsing. Part of Browning Avenue was closed most of Friday morning.
The cause of the fire remains under investigation.