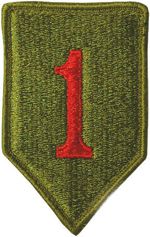 FORT RILEY, Kan. (AP) The 1st Infantry Division's headquarters is getting ready to leave Fort Riley and Kansas for a year in Afghanistan.
The deployment marks the second overseas duty for the headquarters unit since the division's flag returned to Fort Riley from Germany in 2006. The division staff spent a year in Iraq in 2010.
A ceremony is scheduled for March 7 at Fort Riley for a formal casing of the division's flag, signifying that it is deploying to combat. Staff and soldiers will be leaving Fort Riley in the following weeks.
The headquarters staff recently completed a readiness exercise involving 2,000 people to get ready for the Afghanistan mission.
Fort Riley is home to 18,000 soldiers.