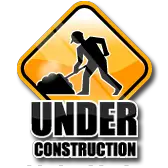 Manhattan had numerous projects last month as far as construction.  Manhattan Building official, Brad Claussen, tells KMAN, compared to the rest of Kansas, Manhattan's construction numbers are fairly high.
According to Claussen, Manhattan pulled in a little over $4 million in construction dollars. He reports January the start of 21 new residential units, including a 12-plex and nine single family dwellings. Among the noted projects Claussen mentioned was the completion of the Westloop renovations to Dillions and the start of re-construction on the Strasser Village apartment complex, which was destroyed by arson on Nov. 6, 2011.
You can hear his full report in the included audio.