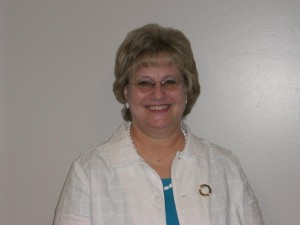 For nearly 30 years, Eileen King has served as Riley county's treasurer, and she's decided to try for the position again.
"I enjoy the job, meeting the people and seeing the people, and making sure we give good customer service for them" King told KMAN. "I've seen other counties across the state where they don't, and I've always prided myself in it and (want) to continue doing what I've been doing for the people."
King is a K-State graduate, earning both her bachelor's and master's degrees in Accounting. After finishing, she served at McCall Patterns as international accountant, before deciding to try for the public arena. In addition to serving as Riley County Treasurer since 1984, she's been the treasurer of the Kansas County Treasurer's Association three different years, and serves as President-Elect for the National Association of County Treasurers, and will be sworn in as President for 2012-2012 in July. She also was awarded the national Outstanding Treasurer of the Year award in 2011.
King has yet to file her paperwork with the Riley County Clerk's office. Candidates wishing to do so have until June 1 at noon.