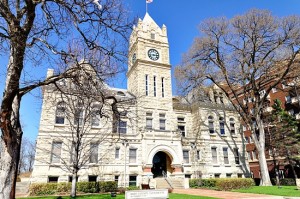 It's been a packed courtroom all day long in a Riley county hearing involving a Manhattan teenager charged with first degree murder.
The hearing the next two days is partly to deterimine whether Cole Drake should be prosecuted as a juvenile or adult in the case. Drake was charged last year in the first degree murder and aggravated burglary case involving the April shooting death of Manhattan High student, 14 year old Tyler Dowling.
We'll have more updates on the hearing as they come in, as KMAN's Laura Monsanto is at the Riley County Courthouse.