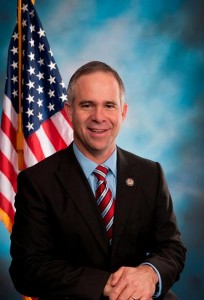 Falling on his sword for the redistricting issue wasn't going to do anything. Those are the words of St. Senator Roger Reitz of Manhattan, who ended up voting for the Senate's congressional redistricting bill, that moves Manhattan from the second to the first district.
"I'm not proud of what happened," Reitz told KMAN. "I just know that the people of this body were not interested in the map I was proposing. They weren't going to give me the time of day. Leadership on this issue was faulty and left a lot to be desired."
Reitz adds fellow Republican Senator Tim Owen's committee had been working on the matter all summer.
"He felt this program he put together, and the one I voted for, was the best thing for the state of Kansas," Reitz said. "And, as much as I wanted the economic engine to be supported as much as we could make it so by putting it in the 2nd District, it wasn't going to happen."
The redistricting map has drawn criticism from the state GOP, as it creates a slightly more Democratic district for Congresswoman Lynn Jenkins, the senior member of the state's all-GOP U.S. House delegation. Supporters said they didn't have politics in mind in redrawing lines to account for population changes over the past decade.
One man supportive of the new map, however, is U.S. Rep. Tim Huelskamp, who will be the new representative for Manhattan and Fort Riley under the changes.
"I would be honored to represent the area, if that, indeed, that is the desire of Topeka," Huelskamp said. "The first district needs to grow because we're short of folks to even out after the last Census. I do think there is a real connection between Kansas State University and our largest industry, which is agriculture."
The proposal split the 32 Republicans in the 40-member Senate, with 15 of them supporting it. All eight Democrats voted yes before the bill went to the House.
The full conversation with Roger Reitz may be heard in the included audio.