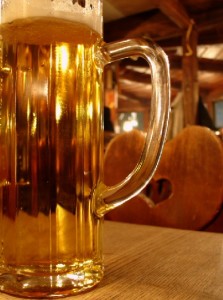 Beer sales will be permited at the Kaw Valley Rodeo again this year.
That was the determination of Riley County commissioners, with county counselor Clancy Holeman reminding the group a decision on the matter ultimately rests with them.
"That's your authority regardless of what the fair board has done to give it's prior approval," Holeman said Thursday morning.
Holeman added the same system worked this last time, and he made reference to another resolution that prohibits beer sales in Cico Park ordinarily. Holeman admitted the rodeo group had not yet seen the proposed resolution to be adopted by commissioners.
"It did not occur to me," Holeman said. "I was trying to get it back in front of you as quickly as I could and, quite frankly, did not get it out to the rodeo association."
However, Riley county extension Director Jennifer Wilson indicated she didn't think the rodeo association would mind, as long as beer sales were approved.
The measure passed unanimously.