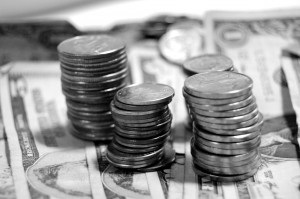 It's that time of year again for change value notices, which were mailed out this past Friday by the Riley County Appraiser's Office.
"That change value notice, or CVN, contains the previous year's value, as well as the updated value for 2012," Greg McHenry, Riley County Appraiser,  says.
The change value notice also instructs how to use the county website to obtain property data during this appeal season.
"If a property owner feels their property should be a different number than what the county chose, they have an option to have an informal appeal with the appraiser who did the appraisal in our office," McHenry tells KMAN.
Meanwhile, the county-wide total valuation increased seven percent from 2011, with an amount of more than $5.83 billion. The average sale price of a home in 2011 was actually a little lower than the year before, with an amount of $184,580 dollars.
"Of that total," McHenry says. "There is about a four percent increase in the taxable portion of that value. The taxable portion of that value is about $3.7 billion."
If you have any questions about the tax valuations or the appeals process, you may visit the county's website.