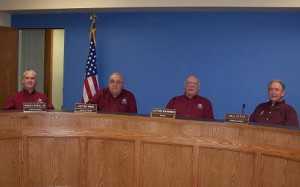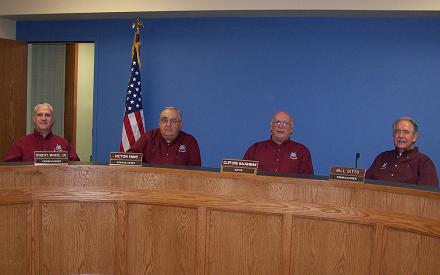 Wamego's City Commission meeting was brief, but productive Tuesday night, taking all of 15 minutes.
City Manager Merl Page asked the governing body to approve a Resolution of Intent to issue Utility Revenue Bonds not to exceed 1-point 1-million dollars if needed.  The Commission recently approved major upgrades to their Power Plant and have the funds in reserve to pay for the upgrade, but Page noted there are environmental issues that require compliance, and the need to upgrade metering with analog readers that were not foreseen.   By having this Resolution of Intent in place, Page said it allows the City to position itself to issue debt, which could be a cost and interest saving to the constituents.
Elsewhere: The City has outsourced the mowing and trimming of all City property for several years and received 4 written proposals.  A contract was issued to the most favorable of the four, Little Apple Lawn & Landscape.
Wamego has renewed Tax Abatement on existing property.  Page reminded Commissioners of the Tax Abatement issued during construction of the Homestead Senior Housing Project.  Now that the project is complete, and the project is used for its intended purpose as required, it's time for renewal.  According to Page, the City received a letter from Gilmore & Bell attesting to the 'intended purpose' requirement.  He said City Staff approves the issuance with the County of the Tax Abatement for Homestead.
Page also informed commissioners the City was approached an Ad Hoc committee for Kansas Sampler wanting an endorsement to host the 20-12/20-13 Kansas Sampler event, but Liberal was chosen.  With the application process up again, the group is asking for endorsement of the 20-14/15 event.  Commissioner Bill Ditto, along with the others, said to give them all the encouragement to apply.