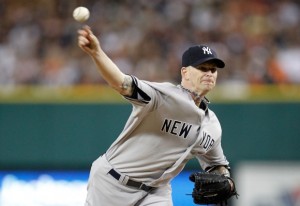 NEW YORK (AP)   A.J. Burnett's rocky tenure in pinstripes is over.
The Yankees and Pirates have completed a trade Sunday that sends the much-maligned pitcher to Pittsburgh for a pair of minor leaguers. New York will also give the Pirates cash to cover part of Burnett's hefty salary.
The teams agreed to the deal Friday, but it was subject to Burnett passing a physical. He was at Pirates camp Sunday in Bradenton, Fla., to take his exam.
Commissioner Bud Selig also had to approve the deal because of the money involved.
Pittsburgh will pay $13 million of the $33 million salary due Burnett for 2012 and 2013, a person familiar with the negotiations said Friday, speaking on condition of anonymity because no announcement had been made at that time.