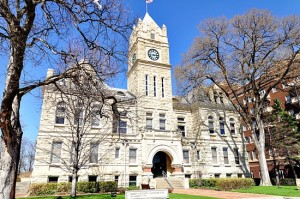 A Manhattan teenager accused of killing another has pleaded not guilty and will go to trial in September.
Cole Drake, 15,  entered his plea late Monday afternoon in the  Riley County courtroom of Judge David Stutzman to the charges of 1st degree murder. Additionally, Drake waived his right to a trial within 90 days.
Drake is charged with the killing of 14 year old Tyler Dowling, and is being held with a $500,000 bond by the Riley County Police Department.
A motions hearing is set for the Aug.8 at 9:00 am, and trial is set for Sept. 24-29.