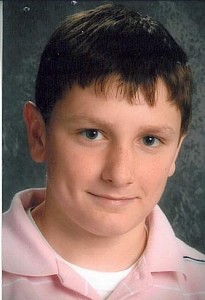 The Pottawatomie County Sheriff's Office is asking for assistance in locating a runaway juvenile from rural Onaga.
According to Sheriff Greg Riat, Corey Troxel, 14, left the foster home he was staying at by exiting a bedroom window Wednesday evening.  He is believed to have left on foot.
Troxel is a white male, about 5-foot-10, weighing 140 lbs. with brown hair and brown eyes.
It is unknown if Troxel left the Onaga area or if he may be going to the Oskaloosa or Topeka areas, where family is located. He was last known to be wearing a blue hooded sweatshirt and a brown jacket, and may also be wearing or carrying a backpack.
If you have information, please contact the Pottawatomie County Sheriff's Office, 785-457-3353.