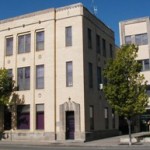 Allegations of an open meetings act violation involving Riley and Geary county commissions are unfounded. At least that's the assessment of Riley County Assistant Counselor Craig Cox, who says it was a proper executive session.
Cox indicates the commissioners determined an executive session was needed to discuss confidential legal advice, adding from his office's point of view, it was determined to be a proper executive session. Cox adds the commissions had a legal interest in common that was discussed by the commissioners and their legal counsel.
Riley County commission Chair Al Johnson says the counselor was with them and he didn't see any problem on the agenda, noting it was published ahead of time.
Riley County commissioner Karen McCulloh tells KMAN the executive session was needed to discuss the issue which involved matters which greatly impacted Riley and Geary Counties.  And she says both county counselors had no concerns about the session.
A spokesman with the state Attorney General's office would not speculate on the matter, indicating any possible violations of the Open Meetings Act would need to be handled by the local County Attorney's office.
You can hear our interview with Craig Cox in the above audio.