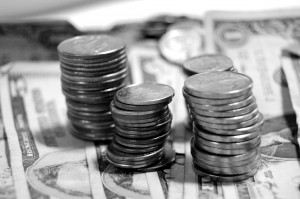 The U.S. Small Business Administration will make low-interest federal disaster loans available to residents and businesses affected by the tornadoes and severe storms that struck the Eastern half of Kansas Feb. 28. These low-interest loans are available in eight counties including Riley, Pottawatomie, Geary and Wabaunsee counties, for homeowners, renters, businesses of all sizes and private, non-profit organizations whose property was damaged or destroyed by the storms. SBA assistance was made available in response to a request from Governor Sam Brownback.
A Disaster Loan Outreach Center has been established in the Harveyville Public Library.
Applicants may also apply online using the Electronic Loan Application at SBA's secure website.
The filing deadline to return applications for property damage is May 11. The deadline to return economic injury applications is December 12.
Disaster loans up to $200,000 are available to homeowners to repair or replace their damaged or destroyed primary residence. Homeowners and renters are eligible for up to $40,000 to repair or replace damaged or destroyed personal property. Businesses of any size and private non-profit organizations may borrow up to $2 million to repair or replace damaged or destroyed real estate, machinery and equipment, inventory, and other business assets.
Individuals and business owners may obtain information and applications by contacting SBA's Customer Service Center at 800-659-2955 or disastercustomerservice@sba.gov, or by visiting the SBA website.