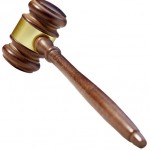 A Marysville woman has been sentenced to nearly 15 years in prison for second-degree intentional murder and aggravated assault.
Kansas Attorney General Derek Schmidt announced Amanda Baynton, 25, was sentenced Tuesday in Marshall County District Court by Judge John Weingart to 178 months in the Kansas Department of Corrections.
The crimes occurred on June 8, 2011, resulting in the death of her husband, Derek Baynton.   Baynton entered a plea of no contest to the charges on January 25.