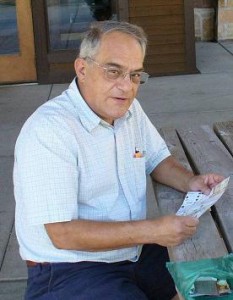 Kansas State university officials and members of the community were shocked to hear Tuesday of the death of the former director of the A.Q. Miller School of Journalism and Mass Communications, Todd Simon,  who died of a heart attack Monday evening. He was 61.
Simon joined the Kansas State University in 1997, serving seven years as director of the journalism school. He taught Public Relations, Political Communication, and Media Law during his time at K-State and also had served as the chapter advisor for the K-State PRSSA.
Funeral arrangements are still pending.
Some of his colleagues spoke with KMAN about Simon's impact, both personally and professionally.
Angela Powers, current Director of the A.Q. Miller School of Journalism and Mass Communications:

Steve Smethers, Associate director for Graduate Students