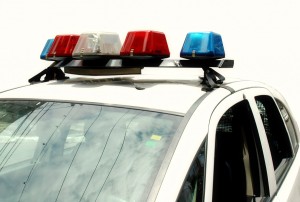 A cell phone call lands a Manhattan woman in a traffic accident Wednesday night.
Petrina Haley, 42, was traveling west bound on Allison Avenue at around 9:20 P.M. when she continued off the roadway and struck a utility pole.
Riley County Lieutenant, Josh Kyle, says the road was curved, but Haley continued to go straight.
Haley was transported by Riley County Police to Mercy Regional Health where she was treated for soreness to her chest.  Haley was also cited for talking on her cell phone while driving.