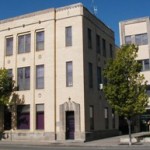 Budget time is almost here for governmental groups, and Riley county Budget and Finance Officer Johnette Shepek says it all gets started later this month. Shepek adds Riley County's individual departments and outside agencies will also have a chance to have their say on budget needs.
May fourth is when the total appraised value will be determined by the appraiser's office, not to be confused with the final assessed valuation that comes out of the clerk's office in late June. Personal property, utilities, motor vehicle, and oil and gas valuations are certified by mid June.
Work sessions will be held from late June through mid July, at which time commissioners will approve county budgets. However formal adoption of the final budget doesn't come until late August, following publication and a public hearing.
Nothing like plenty of warning–and Riley County treasurer Eileen King again announced her office will be disrupted a bit later this week due to a state-wide training effort on the new motor vehicle system. King has warned the commissioners and public several times in recent months. Her office will not be open to regular business until 9:00 Thursday.
Those with questions can call King's office at 537-6320 or 537-6322.