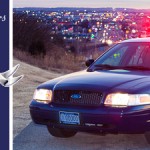 The Kansas State Highway Patrol says a collision between a truck and a van carrying an eight-member construction crew killed two people and injured six others.
KHP Lt. Greg Harkrader tells KMAN the accident occurred early this (Monday) morning.
The accident was one mile north of Milford and killed the drivers of the two vehicles. The six injured passengers in the van had to be cut from the wreckage.
Dying in the accident were Lancy Davis II, 39,  of Palmer and Juan Perez, 52, of Wichita. Two passengers with serious injuries were airlifted to Stormont-Vail in Topeka. They were identified as Martin Perez-Hernandez, 25,  and  Jose Sala-Ortiz, 35. Two others were taken to Mercy Regional Health Center and two were taken to a Geary Community hospital. One passenger in the van was reportedly not injured. All were from Wichita.
A 15-mile stretch on U.S. 77 was closed into the afternoon hours.
Another accident in Geary County Monday morning sent a couple of people to hospitals, and also happened on highway 77 but south o I-70, a little after eight a.m..  Rogelo Guel, 40,  of Wichita was taken to Geary community hospital from the scene then flown to Stormont-Vail. Another person, also from Wichita was taken to Geary community hospital.
The Kansas highway patrol reports that accident occurred when the one vehicle involved was northbound on highway 77, left the east side of the roadway, over corrected and crossed all lanes of highway 77, entering the west ditch and overturning. The driver of the vehicle, also from Wichita, did not require medical treatment.
###
MILFORD, Kan. (AP) Two people died and seven were injured in collision on U.S. 77 in northeast Kansas.
Geary County Emergency Management Director Garry Berges says the accident Monday morning involved a head-on collision between a van and a pickup truck.
He says the drivers of the two vehicles were killed. The seven injured were passengers in the van.
The highway was shut down one mile north of Milford.
#####
(original story follows:)
A fatal head-on collision is being reported in Geary County Monday morning. A spokeswoman with the Geary county sheriff's office indicates the collision occurred one mile north of Milford on highway 77, a little after seven a.m.
Few details are available at this time but one fatality has been confirmed, with multiple people involved in the accident. Lifestar is reportedly transporting at least one person from the scene.
Geary and Riley county crews, as well as the Kansas Highway patrol responded to the scene. Traffic may be interrupted in that area for a while.
Meanwhile, another accident has also been reported Monday morning further south on highway 77 near the Geary/Morris county line, but that does not appear to be as serious.