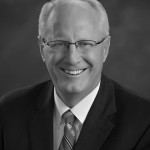 With the election for Roger Reitz's 22nd District Senate Seat coming up in November, anyone wanting to run needs to start thinking about formally filing for the position.  Local Attorney, Joe Knopp, officially filed with the Secretary of State's office last week.  Knopp says one of the main issues currently on his mind is the re-districting.
Besides the redistricting there are many other issues on the table as this community has a variety of strong interests.  Knopp tells KMAN all these strong interests require a strong leader to represent the area.
Knopp had declared intentions to run for the State Senate seat several months ago, this past November.
The filing deadline is set for early June, depending on when redistricting is finally completed.
Knopp had actually announced intentions to run for the State office in November, but just officially filed.