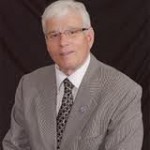 While not official yet, Manhattan Mayor Pro Tem Loren Pepperd is set to take over as the city's mayor at Tuesday night's city commission re-organization meeting. City manager Ron Fehr tells KMAN the selection of the Mayor is pretty standard, with the Mayor Pro-tem generally elected by the commission to the Mayor position. Fehr further explains the mayor Pro Tem is generally the person who received the most votes in the last election. And he says that gives a commissioner time to get used to that role before becoming Mayor further down the road.
Mayor Pro Tem Pepperd indicates he thinks that's a good idea, admitting he wouldn't have been prepared to serve as Mayor when he was first elected to the Commission. Pepperd says it's been a busy time for the Commission, with growth and development–and he expects that to continue during his term as Mayor.
The one item on the general agenda Tuesday night is a streetscape construction contract and engineering services agreement for the north end pocket parks.
The meeting begins at seven at City Hall on Poyntz Avenue and is televised on Manhattan Cox Cable Channel Three.