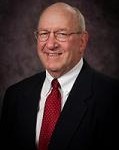 An atypical form of bovine spongiform encephalopathy (BSE) was found in a sick cow in California on Tuesday.
While many people may be concerned their meat is not safe to eat, Kansas State Veterinarian, Dr. Larry Hollis, explains this animal, and any other sick animals, do not enter the human food channel.  Hollis wants to reassure those people that these detections are good signs because it means the system is working like it's meant to.
This is a very rare find considering it's the fourth confirmed BSE case ever found in the United States.