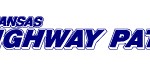 A couple of injury accidents were reported in Riley County Monday, sending two people to the hospital. The Kansas Highway patrol reports Sharon Fletcher, 66,  of Junction City and  Kevin Black, 51, of Manhattan were taken to Mercy Regional Health Center following separate accidents.
Fletcher was injured when the 2007 Buick she was driving was westbound on I-70 shortly before three in the afternoon. The Kansas Highway patrol reports Fletcher was reaching for something in the vehicle, lost control, crossed the median and went into the eastbound lanes, entering the south ditch and striking an embankment. A passenger in her vehicle was not injured. Fletcher was treated and released from Mercy.That accident happened at mile marker 317 or 14 miles from Manhattan.
Black was injured when his  2006 Mack Cement truck was southbound on Scenic Drive and left the roadway for unknown reasons. Black over corrected and rolled the truck. That accident was reported shortly before 11 Monday morning. Black was admitted to Mercy Regional.