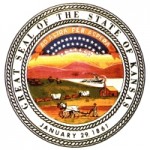 Governor Sam Brownback has updated all 105 counties to the Emergency Drought Status.
With this declaration, the Kansas Water Office and the Kansas Department of Wildlife, Parks and Tourism have issued a Memorandum of Understanding, or MOU, for emergency use of state fishing lake storage.
"This MOU would allow small communities and producers to pump water from certain state fishing lakes to provide some relief if they are in dire need of water," said Tracy Streeter, director of the Kansas Water Office and Chair of the Governor's Drought Response Team.
Atchison, Barber, Brown, Bourbon, Butler, Chase, Clark, Crawford, Goodman, Jewell, Kingman, Leavenworth, Lyon, Pottawatomie #1, Pottawatomie #2, McPherson, Miami, Mined Lands (Pits), Neosho, Osage, Ottawa, Saline, Scott, Shawnee, Sheridan, Washington, Wilson, and Woodson have the state fishing lakes in which are available for withdrawals for the Emergency Drought counties.
The Executive Order will remain in effect until rescinded by Executive Order or superseded by a subsequent Executive Order revising the drought stage status of the affected counties.
The Drought Emergency counties are as follows: Allen, Anderson, Atchison, Barber, Barton, Bourbon, Brown, Butler, Chase, Chautauqua, Cheyenne, Cherokee, Clark, Clay, Cloud, Coffey, Comanche, Cowley, Crawford, Decatur, Dickinson, Doniphan, Douglas, Edwards, Elk, Ellis, Ellsworth, Finney, Ford, Franklin, Geary,  Gove, Graham, Grant, Gray, Greeley, Greenwood, Hamilton, Harper, Harvey, Haskell, Hodgeman, Jackson, Jefferson, Jewel, Johnson, Kearny, Kingman, Kiowa, Labette, Lane, Leavenworth, Lincoln, Linn. Logan, Lyon, Marion, Marshall, McPherson, Meade, Miami, Mitchell, Montgomery, Morris, Morton, Nemaha, Neosho, Ness, Norton, Osage, Osborne, Ottawa, Pawnee, Phillips, Pottawatomie, Pratt, Rawlins, Reno, Republic, Rice, Riley, Rooks, Rush, Russell, Saline, Scott, Sedgwick, Seward, Shawnee, Sheridan, Sherman, Smith, Stafford, Stanton, Stevens, Sumner, Thomas, Trego, Wabaunsee, Wallace, Washington, Wichita, Wilson, Woodson, and Wyandotte.