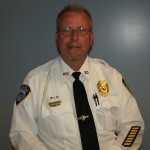 A couple of arrests have been made by Wamego Police in connection with several burglaries near the fourth of July. Wamego Police Chief Mike Baker tells KMAN it was a joint effort with the Riley County Police Department.
Baker says one of the two arrested faces several charges. Marcus Brazzle, 18, of Wamego is facing three counts of aggravated burglary, one count of felony theft, and two counts of misdemeanor theft. He is being held on $100,000 bond. 
The other individual is identified as Jim Burns, 18,  of Wamego, who faces one count of aggravated burglary and one count of misdemeanor theft. His bond was set at $25,000.
Baker attributes the arrests to good police work, as well as crime scene evidence obtained.
The burglaries occurred early July 5 while people were in their homes.