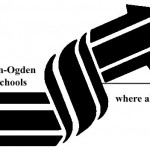 There were some good news and bad when it came to construction talk at Wednesday night's Manhattan Ogden School Board meeting.
The bad news came to be the chiller for the Manhattan High School East campus has more work it needs done on it and that will cause the rental of the current chiller to continue. 
Keith Noll, director of maintenance and facilities , told the board the chiller will probably need to be replaced within the coming years.
The good news for construction is that the Manhattan High School West campus was awarded their Certificate of Occupancy for the entire building.  That means that Adolphson & Peterson came through and completed the project in two years.
The appointments for the Negotiations Committee took some time, but after voting Board President Dave Colburn and board member Leah Fliter were appointed with board member Walt Pesaresi serving as an alternate.
The budget was also looked at again as it makes its way to a public hearing.  Though, the numbers changed a little from last meeting the mill levee has still decreased by 1.235 mills.
The public hearing is scheduled for 6:30 pm on August 15 at the Robinson Education Center.