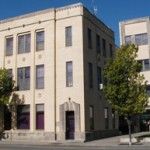 With an important referendum coming up for the Riley County Commission, help from outside sources may be needed when getting their message out to public.
Deanna Hall, Owner of Manhattan Advertising Agency, presented an idea during Thursday's meeting that her business could help with this process.
"It would free up your staff to do the jobs that they already have to do, " Hall says. "It provides you with that consistent message that one person can put out and it is a professional one that has been worked on to be appropriate for what you are trying to do and sell the idea."
Hall is no stranger to working with referendums with experience working on the 30% food requirement with some Aggieville bars for a while to USD 383's quarter cent sales tax item and even a smoking referendum.
County Counselor Clancy Holeman said during the meeting that he did not see any legal impediment to hiring the agency, but it is simply a matter of whether the commissioners will go with a sole source or bidding out the job.