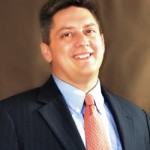 After the primary votes were put in, Bob Reader stands out as the republican candidate.  After 84 precincts votes were tallied reader lead the way with 3,287 votes, which totaled 43% of the precincts.
His opponents ended with Roger Reitz with 2,213, which made up 29% and Joe Knopp with 2,106 votes, making up 28% of the precincts.
Reader told KMAN that he was delighted by the turnout and by the way the voters went.