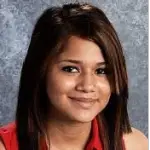 Update as of Thursday morning:
Riley county Police provided an update Thursday morning regarding a missing juvenile, described as endangered. As KMAN news has been reporting since Wednesday, a new notice was issued regarding Cleotilde Lucero Soto-Garcia, 15,  of northwest Manhattan, who has been missing since August 30th.
Riley County Police Detective Richard Lewis told reporters Thursday morning Soto-Garcia had only a few friends on her social media sites. Lewis indicates he does not believe she was lured away by an online predator. And the Detective says the 15-year-old juvenile has run off for a few days in the past, and and was a caregiver at her residence for younger siblings.
Earlier this month, KMAN reported a missing teenager who may have gone to Texas. 
As of Wednesday, the Riley County Police Department reissued the missing report.
Cleotilde Lucero Soto-Garcia, 15, has been missing since August 30.
Soto-Garcia is described as a white Hispanic female, approximately 5′ 4″ tall, weighing 120 pounds, with long dark brown or black hair and brown eyes.
Soto-Garcia is an endangered runaway from the northwest portion of Manhattan.
She often goes by several variation of her name to include Lucero Garcia or Lucy Garcia.
If you have any information on the whereabouts of Soto-Garcia, please contact the RCPD at 785-537-2112. 
You can also contact Crime Stoppers at 539-7777 or 1-800-222-TIPS or send a web tip at manhattanrileycountycrimestoppers.com.