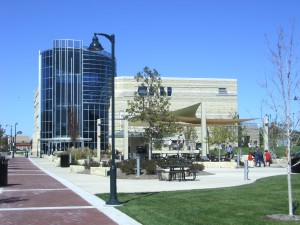 Starting at 10 a.m. Saturday morning, the Flint Hills Discovery Center opened it's doors to families for free.
The center offered a number of educational activities, such as; a scavenger hunt, quilting showcase, rock science experiment, outdoor prairie chore time and live prairie animals.  All of the activities were spread out throughout the duration of the day to ensure that no matter what time a family arrived, there would always be something going on for them to participate in.
Kansas Farm Bureau and Kansas Farm Bureau Financial Services sponsored the day for children and parents to enjoy together.
There were also representatives from the Konza Prairie Biological Research Center to share information on their free visitor day coming up on September 29th.