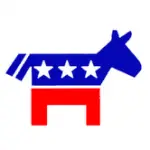 The 2012 democratic national convention has just wrapped up, and Delegate Kathryn Focke is headed back to Kansas with plenty of stories from her time in Charlotte.  She tells of early days, and nights starting at 5:00pm with speeches and other activities leading up to the prime time events. "By the time that prime time comes", says Focke, "everyone is really geared up. Some of the speakers before prime time really get the crowd going".
Vice President Joe Biden was introduced by his son, and his speech, which was set right before the President spoke, was very serious. "He was very serious, more so than he usually is, very direct and to the point", says Focke. He did an exceptional job introducing the President.
The speech by President Barrack Obama, says Delegate Focke, was very well put together. She explains that "he did a very good job explaining his programs". He implored the audiance to work with him and that while they still had a lot of work left to do, progress was being made.
It was a late night for her and the rest of the delegate, with a three hour wait for a bus to take them from the convention center, but Focke says that it was well worth it. Those who attended are excited for the upcoming election and are looking forward to seeing their hard work pay off.