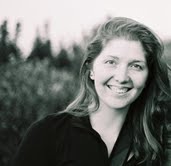 Even after traveling to Los Angeles, California and New Zealand, Shannon Schnittker still needs help from her hometown.  Schnittker graduated from Manhattan High School and both her parents still work and live in the area.  She chose to pursue a career in filmmaking after her experience with the Manhattan Arts Center.
Once her career path was chosen, she applied to film schools around the nation and got accepted to the University of Southern California.  Studying film production and traveling to New Zealand to study abroad led her to a global competition.
"Seize the Night" is an ad campaign sponsored by Lenovo computers.  The project was to produce a commercial in three weeks and submit it via Youtube.  Schnittker is up against 15 other competitors and the video with the most views will win $15,000 to go toward their next film.
Schnittker added, "I really need some support from my local community.  Being abroad has been an enlightening experience, but I couldn't have done it without the support of my family and friends back home."
To view Schnittker's masterpiece, click on the following link:  http://www.youtube.com/watch?v=vzSHeYkEm3A