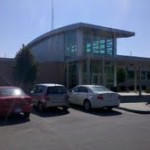 Multiple bicycle thefts reported.
Sometime between September 11th at 5:00 p.m. and September 18th at 11:45 a.m., three bicycles were taken from a bike rack outside of an apartment complex at 1215 Laramie st.
The first victim, 23 year old Kansas State University student Crystal Gonzales reports that her 26 inch purple girls roadmaster bike worth $630 was stolen. The second victim, Aaron B. Olleen reports that he had two bicycles stolen.
The first was a 26 inch mens black and green specialized rock hopper and a 26 inch mens rock hopper, yellow and black in color. The total worth of the two bikes was $450. Both bicycles were unsecured on a rack inside of a gated community. Police are currently investigating.