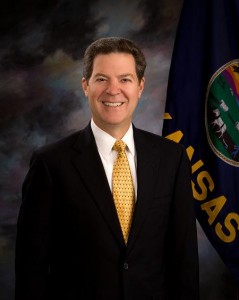 Solar, wind, and geothermal energy were some of the renewable energy resources brought up during the Kansas Energy Conference held at the Manhattan Conference Center September 25th.
The event featured a number of various breakout sessions, speeches and discussions.  With renewable energy sources at an all time high, that was the main focus of this year's conference.  The community/small wind industry, biomass/biofuels, solar, wind farm development, geothermal and transportation were some of the different areas discussed.
Tuesday kicked off the first day of the conference with President and CEO at BP Wind Energy, John Graham, who spoke at 9 a.m. about the $3 billion Flat Ridge 2 project under construction in south central Kansas.  Later that afternoon, Global Sustainability Director at Mars Inc., Kevin Rabinovitch spoke about various renewable energy projects.
Governor, Sam Brownback was in attendance for the conference as well and took the time to speak about the importance of utilizing all forms of renewable energy as much as possible.  Brownback said, "my vision is that Kansas would not only be known as 'the wheat state', but also as 'the renewable state' ".
The conference will continue on into Wednesday morning, with Executive Director of National Association of State Energy Officials, David Terry, who will discuss a strategic overview of renewable energy.