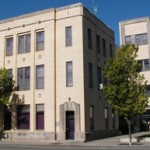 After an extensive four year period, Riley County Commissioners have finally made headway on the 101 Noon Street property.  The house is located in Fairmont Park and commissioners have been trying to gain the property in hopes of furthering renovations within the park.  Assistant County Counselor, Craig Cox, brought the purchase contract forward, during Monday's meeting, after receiving it from Atlantic Coast Housing LLC.  Cox explained the extensive search for the official deed was the main reason it has taken so long to make it to this point.  Commissioners unanimously approved of the signing of the contract and the $20,000 for the property will come out of the parks department's part of the budget.
Also at the meeting was Riley County Health Department Director, Susie Kufahl, who shared information on new software updates and vaccine information.  The health department has had one case of influenza A in the county thus far, but no reports of west nile.  Kufahl also mentioned the department will be holding their Ocfluberfest on Thursday, October 11th in conjunction with the farmer's market.  The day will feature free pumpkins for any children who attend the event and get their flu shot.
Riley County K-State Research and Extension Director, Jennifer Wilson, shared information regarding an upcoming Medicare basics program.  The informational event will be held on Monday, September 24th from 6:30-8:30 p.m. at Pottorf Hall in Cico Park here in Manhattan.
September 24th is Family Day and Riley County Agent for Health, Nutrition and Safety, Ginny Barnard, informed commissioners about what that means.  Sitting down and eating together as a family is one activity that often gets forgotten because of everyone's hectic schedule.  Starting back in 2001, this day was started on every fourth Monday of September to encourage families to have a meal together.  Studies show kids that eat with their families are less likely to drink, smoke, or use drugs.
Other presentations at the meeting included:  Riley County Commission Chair, Alvan Johnson, and Executive Director of Pawnee Mental Health,Robbin Cole, shared information regarding the National Recovery Month proclamation;  Counselor/Director of Administrative Services, Clancy Holeman gave an administrative work sessions update; and Riley County Parks Supervisor, Greg Lund, shared updates on the Rocky Ford signage.