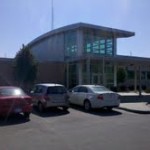 A Lenexa man faces a $15,000  bond following his arrest Wednesday afternoon on probation violation charges.
Joshua Davis, 21, was taken into custody by Kansas State police shortly after three in the afternoon. The probation violations reportedly relate to cases in Pottawatomie county.
Details about original charges were not available.
 ###
Riley county police are investigating a report of aggravated sexual battery and lewd and lascivious behavior.
The report comes from an 18-year-old woman who tells police the incident occurred between eight and 10 in the morning Wednesday, in the south central area of Manhattan. The suspect was allegedly not known to the victim.
###
An alleged child abuse case is being investigated by Riley county Police. While not many details are being provided, the case reportedly involved a four-year-old and occurred Wednesday in Manhattan. A parent reported the incident, indicating the child's caretaker was the suspect.
###
A 19-year-old Manhattan man was taken to the hospital following a moped accident at Ninth and Laramie Wednesday evening.
Taylor Schoenhoffer was reportedly taken to Mercy Regional Health Center, although health center officials had no information on him.
The accident was reported shortly after eight Wednesday night.
###
A Manhattan business is reporting a theft and criminal damage to property case.
Cat Tracks, located in Village West, reported at about 12:30 Wednesday morning an unknown suspect entered the business through a rear door. Loss is estimated at $1,400.
###
A camper valued at $3,200 was reported stolen from the 2700 block of Rory Road sometime the past few months.
Christina George, 53, of Manhattan tells Riley County Police the '99 Viking Camper, which is white and mint green in color, was taken between July first and this Wednesday behind a building at that location.
###
Riley County police indicate a 15-year-old was taken into custody early Wednesday afternoon at Blue Valley/Randolph High school in northern Riley County. The suspect faces charges of possession of marijuana and drug paraphernalia. The name of the individual was not released.