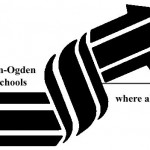 "Encouraging" is the word used to describe the official September 20th count date numbers for USD 383.  
Associate Superintendent Bob Seymour says there are 93 more students for pre kindergarten through 12th grade, with non-virtual students up by 63. However the IQ Academy virtual school is down 63 students, but Seymour indicates that shouldn't hurt the district on a financial basis. OPen Door is up a couple of students.
There will be another count February 20th, with the military count date, for  further funding considerations.