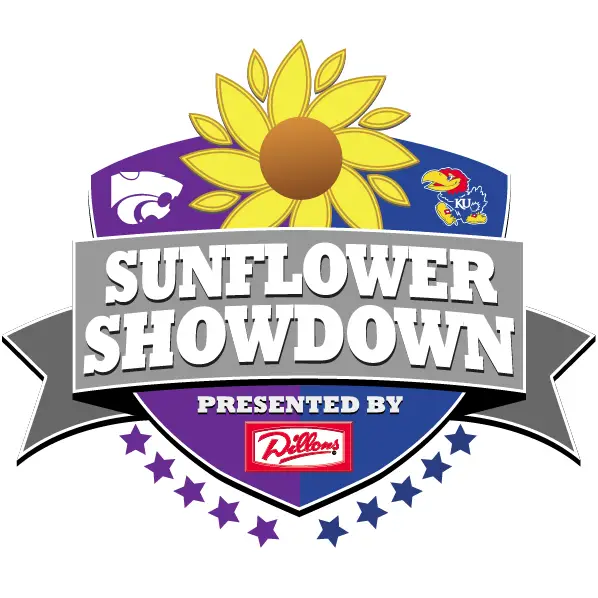 MANHATTAN, Kan. (AP) — John Hubert ran for 101 yards and four touchdowns on just 10 carries, Collin Klein had two touchdowns running and throwing and No. 7 Kansas State routed Kansas 56-16 on Saturday.
Klein finished with 129 yards passing and 116 yards rushing to help the Wildcats (5-0, 2-0 Big 12) pile up more than 50 points for the third straight year against their biggest rival. They've won four straight against the Jayhawks (1-4, 0-2) since Bill Snyder returned to the sideline.
The longtime Kansas State coach probably had some choice words for his team at halftime, when a slew of mistakes resulted in a modest 21-14 lead. But the Wildcats scored four touchdowns in the third quarter, three in a span of about 5 minutes, to put the game away.
Kansas' Dayne Crist threw for 189 yards and a touchdown, but he also threw three interceptions and lost a fumble. The Notre Dame transfer was replaced by Michael Cummings in the fourth quarter.
James Sims had 115 yards rushing and a touchdown for the Jayhawks.
Just about everything that could go right for Kansas in the first half did.
It started with a time-gobbling, 86-yard drive that kept Klein and Co. on the sideline for a good chunk of the first quarter, and ended in a 19-yard touchdown pass to Tony Pierson.
Crist was 7-of-8 passing for 77 yards on the series.
Kansas State answered with a 74-yard drive of its own. Hubert did almost all the work, and his 20-yard touchdown run over a gaping right side knotted the game late in the quarter.
That's when Kansas got sneaky – or downright audacious.
Held to three-and-presumably-out, Kansas coach Charlie Weis told Ron Doherty to execute what amounted to a punter draw that went for a first down. The Jayhawks marched to the Kansas State 23 before they were held again, but this time they faked a field goal, and holder Blake Jablonski threw a pass to defensive end Toben Opurum – a former running back – to set up Sims' short TD run.
Kansas State needed only four plays and just over a minute to answer again. Klein scooted for 27 yards and two plays later hit Tyler Lockett in stride for a 34-yard touchdown reception.
After holding Kansas to three-and-out – this time the Jayhawks did punt – the Wildcats needed only three plays to score. Angelo Pease ran for 28 yards, Klein went for 31 and then the fullback-like quarterback barreled in from a yard out to make it 21-14 with 9:35 left in the half.
It looked like Kansas State might score again just before the half when Crist was intercepted by Nigel Malone, who returned it to the Kansas 5. Crist made the touchdown-saving tackle.
There were only 16 seconds left on the clock, and Klein burned Kansas State's last timeout for no apparent reason. He then ran a designed draw play and was stacked up in bounds and short of the goal line, allowing the final seconds to tick away without getting another play off.
Not that it mattered a whole lot.
The game quickly got out of hand in the third quarter.
Klein's 2-yard touchdown pass to Travis Tannahill made it 28-14, and after Kansas managed a safety, Tre Parmelee fumbled the ensuing kickoff to give the Wildcats the ball back. Hubert made one cut and ran untouched 32 yards for another touchdown and a 35-16 lead.
Crist was picked off again on the Jayhawks' next possession and, three plays later, Hubert scored from a yard out. Klein added another touchdown run minutes later to make it 49-16.
That was it for Klein, who has his nation-leading 13th game with at least one touchdown rushing and throwing since the start of last season. Daniel Sams took over at quarterback and led the Wildcats to the brink of another score before the game clock finally expired.