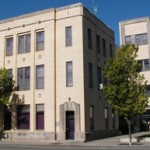 Around 20 county officials and staff members from various departments showed up to Monday's Riley County Commission meeting to hear the action on the state health insurance plan.
The first matter of discussion was to get approval, from the commission, of how to pay toward the plan C split.  Human Resource Manager, Cindy Volanti said the main goal is to try and make the plan attractive to the employee, yet minimize the state's cost.
The commission approved to follow the state's regulations by maintaining the same level of benefit that state employee's are currently getting.
Going along with this decision, the commission had a second item to decide on.  This item was in regards to how the funding will be set up.  Volanti said the options were:  disperse the funds quarterly, disperse the funds in one lump sum, or disperse the funds by-weekly on a per payroll basis.
Although the state is currently dispersing their funds in a lump sum every January, the commission approved of the third "by-weekly" option.
Presentations by Emergency Management Director- Pat Collins, County Counselor- Clancy Holeman, and Health Department Director-Susie Kufahl, also took place during the meeting.
Commissioners also received  updates from various departments, including the Police Department.  Captain, Tim Hegarty expressed caution to all who plan to participate in Halloween fun at the end of the month.  Hegarty also commented on the K-State football crowds in Aggieville.  As the team continues to win, the crowds continue to grow, but Hegarty said the crowds have yet to get out of hand, saying "although the crowds are large in size, they are well behaved."
Public Works Director, Leon Hobson also gave an update on some of the various projects around the county.  Projects,  such as the Konza water project and the Courthouse plaza carpet, paint and locks, have been completed.  Some of the other projects Hobson mentioned, that are currently still being worked on, include:  Mineral Springs Road, Winkler Mills  and Walnut Creek Bridge.
County Clerk, Rich Vargo took the time to briefly remind voters that advancing voting by mail began on October 15th and advanced voting in person kicks off on Wednesday, October 23rd.  The in person voting option will be available at the county offices or the K-State Student Union.