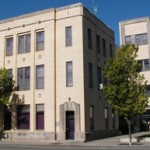 A planned overhaul in the Medicaid program is set to go into effect on January 1st that would turn administration of the $2.9 billion program to three private health insurance companies.
During Thursday's Riley County Commission Meeting, County Counselor, Clancy Holeman came before commissioners to recommend extension for pending Medicaid contracts.  Holeman's main concern with the contract is that it involves a document that has yet to be completed.  Another potential issue with the changes is the state will assign the entire pool of Medicaid recipients to the companies, which leaves very little room for negotiation.
Health Department Director, Susie Kufahl also attended the meeting to provide better insight on the changes being made.  Kufahl told commissioners most of the Medicaid used to be state-run, and this new plan will put everyone in a managed care plan.  Kufahl added, the health department needs to bill people for the services they come in for, such as shots, and if these contracts are not signed, the department will not be able to bill anyone.
After further discussion, commissioners gave consensus to move forward with signing the necessary contracts.
County Treasurer, Eileen King ended the meeting by providing a monthly financial report update.  King said the interest rate on the active checking acount is at .11% and the interest rate on the one year investments is up .2% from last year to .25%.