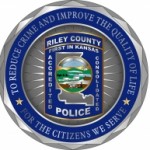 Not many details, but traffic was disrupted by  a serious accident for about an hour at Ft. Riley Boulevard and South Scenic Drive. The accident was reported at about 2:30 p.m. RCPD reported the roadway was opened back up by 3:30.
Preliminary reports indicate at least two vehicles, with a t-bone type of accident at a high rate of speed. Multiple injuries are being reported, with several people being transported to the hospital.
KMAN news will provide more details as they become available.